How to Dress Like Edie Sedgwick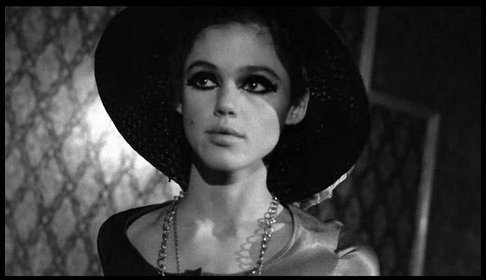 In this tutorial, you'll learn how to dress like Edie Sedgwick without blowing your inheritance. You'll also learn how to make cheap clothes look like a million dollars, and how to wear high-end clothing like a second skin.
Some things can't be taught, and some things can't be changed. Despite these facts, infinite possibilities exist. Dressing like Edie Sedgwick is one of them.
1. The Clothes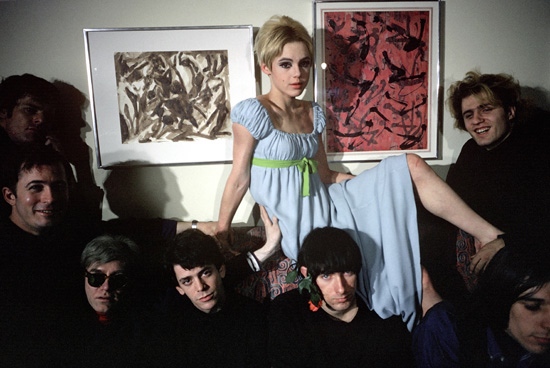 I'd freak out in a very physical way, and...it was all taken in a fashion trend.
-–Edie Sedgwick
Edie was, according to numerous sources, a clotheshorse. However, the clothes she wore (who knows what she bought) are very easy to find in stores today. If you want to dress like Edie Sedgwick, here are some essential clothing items:
Black tights. This goes almost without saying.
A striped boatneck shirt. What bohemian is complete without one?
A little black dress, preferably with a scoop or square neck. There are several dresses on the market now almost identical to the little black dresses that Edie wore.
A black leotard.
A fur coat.
A black lace bra and panties twinset.
A sleeveless turtleneck, preferably a few. Sleeved turtlenecks work wonders as well.
A fur coat.
A few solid-color sundresses, too.
Okay, that's settled. But what will you wear on your feet? Here are some ideas:
Ballet flats.
Low high heels or pumps.
Nothing. Who needs shoes when you're in the factory all day?
2. Accessories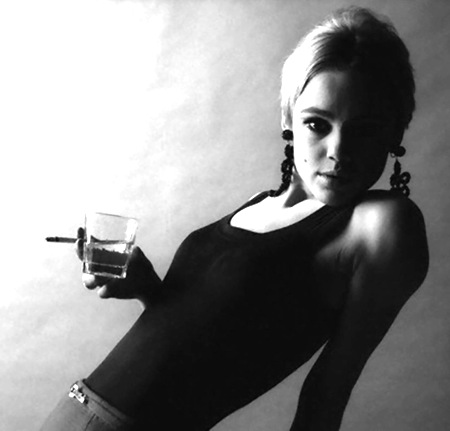 You will need some earrings, necklaces and hats. Here are what you'll look for:
For hats, dark wide-brimmed women's hats are your best bet. You can also look for vintage newsboy caps, which Edie wore in a few photoshoots.
Edie wore many different kinds of necklaces, from classic pearl necklaces to pendants to multi-strand metal necklaces. Necklaces like this Awaited Smooch Necklace or this How A-pouch That Necklace are similar to what Edie wore.
Edie's earrings were all dangly, often with big dangling hoops and complex beaded designs.
Don't forget the cigarette and the drink! Or, forget it, if you don't like that stuff.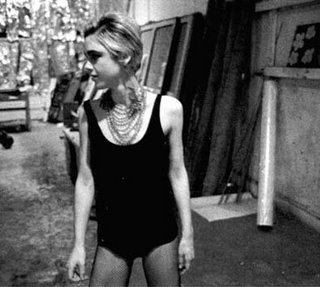 3. Makeup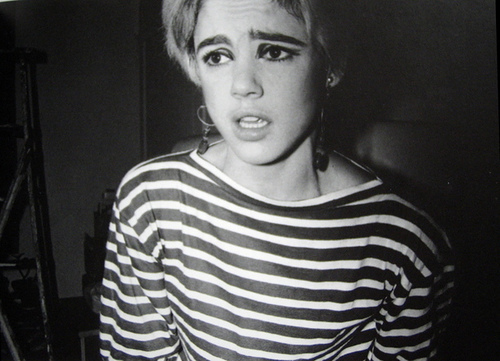 While we're showing you how to dress like Edie Sedgwick, we might as well show you how to do your makeup, too. After all, she loved the stuff! Here's an extra tutorial from pixiwoo:
Here are the products used in this tutorial:
Chanel Mat Lumiere Foundation
Jemma Kidd Pro Foundation brush
MAC Vanilla eyeshadow (base)
MAC Typographic (socket)
BB long-wear gel eyeliner in Black ink
MAC light blot powder
Jemma Kidd i-perfector to blank out lips.
MAC Cubic blush
4. Hair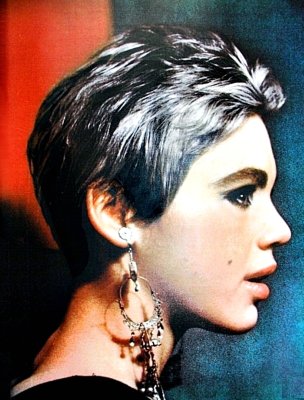 Edie's hair was naturally a rich dark brown. In her early twenties, she cut it short and dyed it blonde, then silver. If bleach isn't your thing, consider silver hairspray or even hair glitter. Cut it short if short hair looks good on you––if it doesn't, don't.
5. Limitations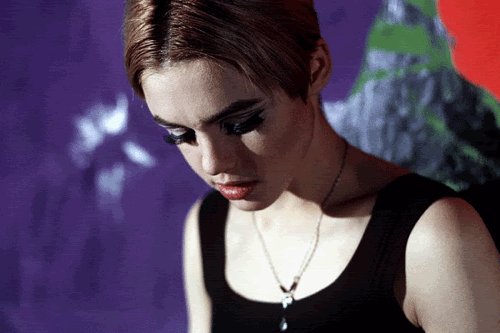 Edie was spoiled materially, but starved and tortured emotionally. You can see that in her eyes. Oh, those sprightly, beautiful but also deeply sorrowful light brown eyes that I will never forget.
––MowgliX
There's an essential mystery behind Edie Sedgwick. She's like a photograph: the more she tells you, the less you know. Despite, perhaps because of, her blue-blooded status and ethereal beauty, she was clearly not of this world.
That doesn't mean you shouldn't emulate or imitate her. Draw inspiration from whatever sources you wish. But even if you can dress like Edie Sedgwick, exactly like her, you will always be you and she'll always be her. As it should be.
More About Edie Sedgwick:
Edie Sedgwick, Style Icon
Edie Sedgwick Quotes
Girl on Fire - A Book Review

Read More:

---
Return to Enjoy Your Style's style icons section.
Return to Enjoy Your Style's tutorials section.
Return to Enjoy Your Style's home page.
Search Enjoy Your Style: