Hair Color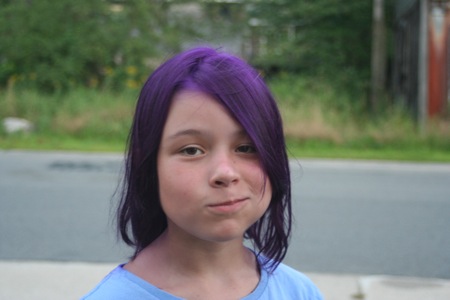 Photo by Kelly Taylor.
Hair color, like hairstyle, is one of the most important elements of personal style. Whether you leave your hair au naturel, use highlights, touch up grey hairs or dye it every color of the rainbow, the color of your hair tells other people a great deal about your personality, age, likes and dislikes, even your self-esteem!
There is no such thing as a "wrong" hair color. The color that's right for you is right for you. In this section, we will explore hair dyes, pigments, bleachers and other products that can change the color of your hair. Check out the sections below for some ideas!
---
General Articles
Natural Colors
Unnatural Colors
Subtle Effects
---
Return to Enjoy Your Style's home page.
Search Enjoy Your Style: