Style Icons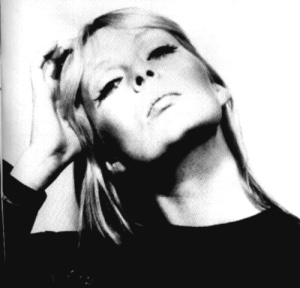 Whether they're bucking tradition or creating it, style icons hold enduring appeal for what they wear and how they wear it.
Generally speaking, icons have to appeal to their own sex to have staying power. That's why actors/actresses like Audrey Hepburn and Steve McQueen are so iconic. Coco Chanel is a "personality" in a way that Salvatore Ferragano is not, because Chanel represents a spirit of female independence that other women relate to.
When people go to the movies, read books, or watch television they try to identify with one of the characters, hoping to see a smarter, funnier, better-looking and better-dressed version of themselves on screen or on the page.
Subjects are arranged alphabetically, by last name, unless they're better known by their first name or a single name, e.g. Madonna, Prince, Cher.
---
Morticia Addams
The matriarch of the Addams Family, devoted wife, loving mother, and charming hostess, Morticia sashays through life with exaggerated, langorous style. Her long raven hair, deathly pale skin, and theatrical makeup make her hard to miss, and impossible to resist––at least for her husband, Gomez.
Wednesday Addams
Yes, she's a fictional character, but Wednesday Addams, eldest daughter of the Addams family, influenced many young people. This deadpan prepubescent is a charming, or at least interesting, antidote to shiny, happy pop culture. (That means you, Hannah Montana!)
Nick Cave
Nick Cave is an Australian singer/songwriter, and one of the few adults who can pull off a gothic style. In point of fact, he's a little scary, even now.
Lady Gaga
This essay argues that Lady Gaga's appeal lies in her lack of originality. Her weirdness threatens no one. This allows the viewer to have a "transgressive" experience without being required to think. Gaga's act purports to be about many things, but at bottom it satisfies the commmon demand that "every artist...shall pat [the viewer] on the back and tell them that thought is unnecessary." All else is marketing. See Also: 10 Weird and Wonderful Women Musicians (Who Eat Lady Gaga For Breakfast)
Kathleen Hanna
Kathleen Hanna is an inspiration and an icon to women and men worldwide. As one of the most known faces of third-wave feminism, Hanna puts the lie to the idea that feminists have to wear a brown sack or give up their creativity.
Debbie Harry
Debbie Harry's cool, understated sexuality made her a darling of the New York punk scene. Her later fame made her an instantly recognizable face, and an influential force in American popular music and fashion.
Eugene Hütz
Most of Eugene's appeal comes from his tremendous energy and passion. His natural good looks don't hurt him either. Unfortunately for him, most journalists focus more on Hütz's sartorial sense than his music. Even more unfortunately, that's what this article does.
Michael Jackson
Michael Jackson was an American singer-songwriter, best known for his album Thriller, the second-best-selling album of all time. See: Michael Jackson videos
Cyndi Lauper
Cyndi Lauper is an American singer-songwriter and actress, best remembered for her 1980s hit songs "Girls Just Wanna Have Fun" and "Time After Time." See: Cyndi Lauper Quotes
Lindsay Lohan
Is Lindsay Lohan a style icon, like Debbie Harry or Lady Gaga? I will reserve judgment...but I hope you won't. The evidence, for and against, her iconic status.
Courtney Love
Courtney Love is a prominent American musician and actress, most famous for being the lead singer of Hole, and her starring role in The People vs. Larry Flynt. Her relationship to the late Kurt Cobain catapulted her into the public eye, where she has become more well known for her drug use than her music. See: See: Courtney Love pictures, Courtney Love Quotes
Pola Negri
Pola Negri was a great movie star throughout the 1920s. Originally from Poland, Negri's career began in Berlin; she appeared in early German expressionist films like Die Bergkatze and Die Dame im Glashaus. Her forte, though, was as a tragedienne: an actress who suffers indignities and dies at the end of the film...Pola Negri was not a vamp; she just looked like one. However, her sultry looks, her acting ability and her fierce style sense all made her a style icon––and an icon, still, today.
Punk Models
Punk models are born, not made. Even Mary-Kate Olsen can slap on some pink hair dye and a Velvet Underground t-shirt, but real punk attitude has less to do with what you wear than how you wear it. The ladies (and one guy) listed below exude attitude and a freakish glamor which can't be bought, sold or co-opted.
Edie Sedgwick
One of America's most famous socialites, Edie Sedgwick's tormented, innocent beauty, and her role in Warhol's factory, made her a style icon. She is best known for starring in several Warhol films, as well as Ciao! Manhattan. See also: Girl on Fire, Edie Sedgwick quotes
Sid and Nancy
No one said an icon had to be a model of good living. Sid and Nancy (Vicious and Spungen, respectively) were a very young couple whose tragic lives have, for better or worse, captured the imaginations of tabloid writers, pop culture historians, and misguided teenagers. Find out why.
Dita Von Teese
Dubbed the "Queen of Burlesque," Von Teese's unique sartorial style has been showcased in fashion magazines, commented on in gossip magazines and copied by other celebrities, most notably (and painfully) by her ex-husband's new girlfriend. More than any other current celebrity, Von Teese shows how what you wear is important, even if your job is to take it off.
---
Return to Enjoy Your Style's home page.
Search Enjoy Your Style: