Makeup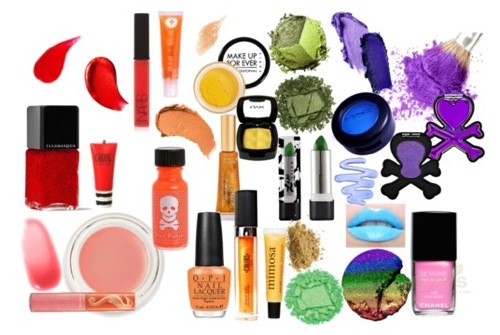 This is Enjoy Your Style's makeup section. Here, you'll find essays, tutorials, even history lessons on how cosmetics have evolved, and how they can be used.
Our makeup guides will walk you through look after stylish look. Whether you want to look sexy, sultry, cute, or fabulous, we have (or will have) the look just for you. Experiment and enjoy!
Join in and write your own makeup review! It's easy to do. How? Simply visit our Makeup Reviews page, or fill out the form below. See these tips if you're confused. We'll e-mail you when it's published.
---
Brands
History
Looks
Products
Face
Bare Escentuals Mineral Makeup
Smashbox Photo Finish Foundation Primer
Eyes
Lips
Black Lipstick
- See Also
The Best Black Lipsticks and Lipglosses
Tips, Techniques and Tutorials
---
Above collage from Polyvore.
Return to Enjoy Your Style's home page.
Search Enjoy Your Style: