Margaret Cho quotes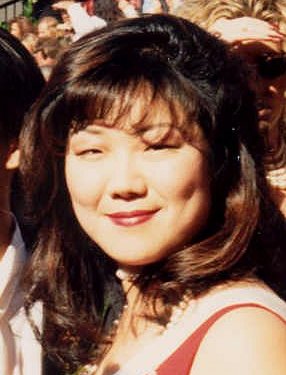 Margaret Cho (1968- ) is a Korean-American actress, stand-up comedienne and gay icon. In addition to her numerous stand-up specials, Cho appeared in Face/Off, Prop 8: The Musical and Drop Dead Diva, a Lifetime Television series. She also emceed on Cyndi Lauper's "True Colors" tour.
Beauty
Ugly. Is irrelevant. It is an immeasurable insult to a woman, and then supposedly the worst crime you can commit as a woman. But ugly, as beautiful, is an illusion.
I am so beautiful, sometimes people weep when they see me. And it has nothing to do with what I look like really, it is just that I gave myself the power to say that I am beautiful, and if I could do that, maybe there is hope for them too. And the great divide between the beautiful and the ugly will cease to be. Because we are all what we choose.
I am not gonna die because I failed as someone else. I am gonna succeed as myself.
The first thing that you lose on a diet is brain mass.
Fashion
I love Karl Lagerfeld, and they [PETA] hate him because he showed fur in his collection, and they protested his fashion show. People were chanting outside, "KARL LAGERFELD IS A MURDERER! KARL LAGERFELD IS A MURDERER!" And I thought, "Wouldn't it be fabulous if Karl Lagerfeld actually was a murderer?" Like, what if he just fuckin' lost it one day...backstage at a show in Milan...and bludgeoned Elsa Klensch to death with a platform shoe. "I HATE THAT BLOUSE!"
The best part of any fashion show is Karl Lagerfeld with his white hair, and the big glasses, and a fuckin' fan. Like he's some kind of Spanish lady or something.
I love fashion, but I look at the pictures of the skinny models, and they're wearing clothes I can't even fit on my fingers. And I look at that and I think, if that is what a woman is supposed to look like, then I must not be one.
Life
Try to put your happiness before anyone else's, because you may never have done so in your entire life, if you really think about it, if you are really honest with yourself.
Privacy and security are those things you give up when you show the world what makes you extraordinary.
It is a good life, if I watch myself. Kind of like when I used to diet, but now instead of limiting calories, I will not allow negative self-talk. I cut out insults like I cut out carbs and it is hard as hell because I crave self-abuse like hot, fresh sourdough bread, but you know you have to be nice to you if you are going to live together.
When people think the world of you, be careful with them.
Style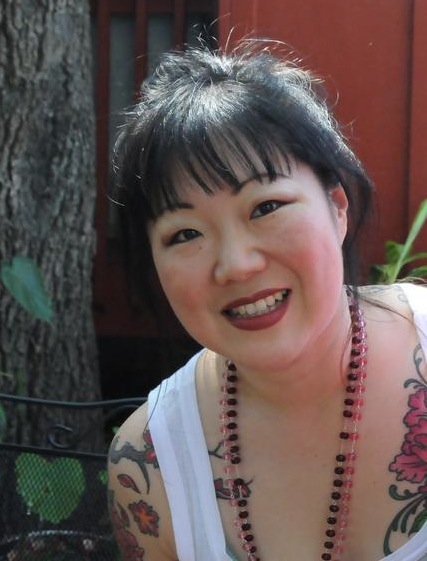 Photo by Derek Nicoletto.
Björk wore the best dress ever to the Oscars, ever. She wore a swan. And I'm not talking about a dress with white feathers on it. Oh, no. She rocked the whole bird. The beak was up here and shit. And she accessorized it with an egg -- what else you gon' wear with your bird?! And all of the fashion magazines said she was the worst dressed, but when they say you're the worst, that means you're the best.
I am secretly a costume drama queen. Oo, I love me some Merchant Ivory films! I do! If there is a petticoat and Helena Bonham Carter, already I can feel the tears well up in my eyes. I love me some period films! And I know that I will never be in them. I will never be in any of these movies, unless I am laying down on my side smoking some opium.
The Pope was castigating the media for making gays look normal. Yeah, you're a real good judge of normal, with your gold dress and your matching gold hat, living it up in the Vatican with 500 men surrounded by the finest antiques in the world! Queen, please! You live like Versace did!
You have to be tough to be a drag queen. Drag queens have to fight everything. They have to fight homophobia. They have to fight sexism. They have to fight pink eye.
Related Reading:
---
Top Margaret Cho photo by Alan Light, used under a CC Attribution license. Second by Derek Nicoletto, used under a CC Attribution-ShareAlike license.
Margaret Cho quotes are part of our quotes section.
Return to Enjoy Your Style's home page.
Search Enjoy Your Style: