Dita Von Teese Gallery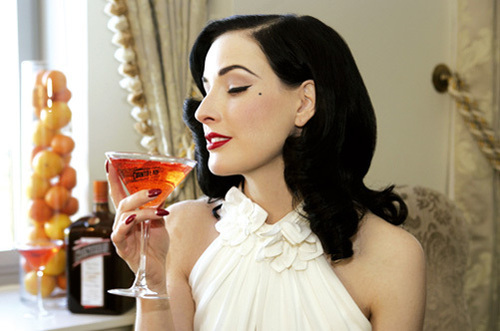 This Dita Von Teese gallery is safe for work. Dita Von Teese (1972-) is a burlesque performer, model, occasional actress and pin-up girl––or pin-up lady, if you prefer. She is also an author of several books, including Burlesque and the Art of the Teese
. Her style is pure Hollywood retro, borrowing liberally from 1940s glamour and stars like Betty Grable and Bettie Page.
Von Teese has appeared in many magazines, from high fashion shoots to fetish magazines to the cover of Playboy. She has also modeled on catwalks and appeared in numerous music videos. In 2010, Page appeared, with pop duo Alex, for Germany's entry in the Eurovision song contest.
If any of these Dita Von Teese photos are yours, let me know and I will give credit or take them down, depending on your preference.
---
Also see Ms. Von Teese's own Dita Von Teese gallery, and Pocke Venus, a comprehensive fan site.
Read More:
Heathers - A Style In Film Review
---
Return to Enjoy Your Style's image galleries.
Return to Enjoy Your Style's home page.
Search Enjoy Your Style: