Last Minute Valentine's Day Gifts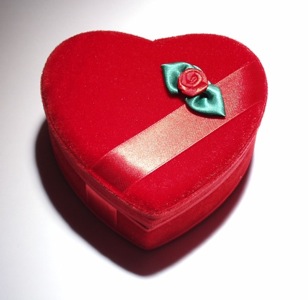 In a panic, you suddenly realize that February 14th is just a few days away. What to get your honey? Nothing trite, generic or sappy...but where does that leave you? Isn't the holiday iteself trite, generic and sappy? Oh, what to do!
Don't worry. These last minute Valentine's Day gifts may not all be appropriate for your recipient, but they'll give you an idea of what to buy or make, regardless of where your relationship is.
Bath Bomb
A "stocking stuffer" type present, more appropriate for less serious or more recent relationships. Bath bombs fizz and fill the bath with a pleasant scent. Here's a video demonstration:
You can also use it as an air freshener, though this is not such a romantic use.
Massage Oils and Kit (Followed by Massage)
If your partner likes massage, why not give one to him/her at the end of a long day? These oils are fairly inexpensive, and you can also get massage utensils cheap.
Gift Card
If it's too late to order anything online, ordering a gift card can be a good gift...if you know that your dearest loves the store in question. If not, it can come off as somewhat thoughtless. Still, if it's a good store, it beats an overstuffed teddy bear.
Heart-Shaped Purse
Yes, a very female-centric purchase. Well, it's a female-centric holiday, nu?
Related Reading:
---
Return to Enjoy Your Style's holiday gift guides section.
Return to Enjoy Your Style's home page.
Search Enjoy Your Style: