Cheap MAC Makeup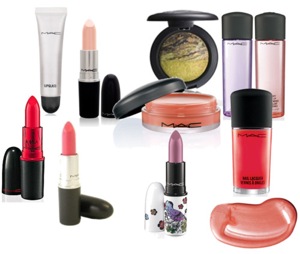 It's official: MAC Cosmetics can be addictive. They can also empty your wallet in record time. So where can you find cheap MAC makeup? Why, the internet, of course!
Considering the competition and their reputation, MAC Cosmetics are reasonably priced. A tube of MAC lipglass costs $14; a tube of Yves Saint Laurent lipgloss costs twice as much! Still, there are plenty of bargains out there for the discerning consumer.
If you're looking for cheap MAC makeup in a hurry, I would highly suggest eBay. A search for "MAC makeup" turns up many MAC lipsticks, eyeshadows and other products that are for sale, brand new, for under $1. Here are some useful acronyms for your searches:
BNIB - Brand New In Box
NIB - New In Box. Or, Nordic Investment Bank. But probably not.
Also search for "unopened" and "unused." Any reputable seller will not sell used cosmetics, but check the reputation and rating of each individual seller before making a bid.
If eBay is not your thing, you can always try discount websites. Fabuloussaving.com has a page dedicated to MAC Cosmetics Coupons. Here are some other good websites for cheap MAC products:
Also check out ioffer's large selection of cheap MAC makeup.
If you're still unsure what to do, there's always another option––ask! Go to your local Macy's, Bloomingdale's or other store that sells MAC, and ask one of the staff if they have any overstock. If you have a fashion or beauty blog, print up some business cards and give one to a salesperson, saying that you love MAC and would like to test any new products to give them some publicity. A win-win situation!
You can also work for MAC, if you're really committed. In many stores, you don't even need a cosmetology license.
Well, that's it! Good luck!
Related Reading:
---
Return to Enjoy Your Style's brands section.
Return to Enjoy Your Style's makeup section.
Return to Enjoy Your Style's home page.
Search Enjoy Your Style: