MAC Lip Gloss
MAC Lip Gloss comes in many different hues, colors and textures. Some of these products are called "lipglasses," which is just a fancy/exclusive way of marketing lip gloss.
MAC Cosmetics, also known as "Make-up Art Cosmetics," does not test on animals, ever. So you can feel confident that your cosmetics are cruelty free.
But does that mean you'll enjoy wearing any shade of MAC lip gloss? Although Make-up Art Cosmetics (MAC's full name) has a high reputation, it isn't for everybody. So here, below, is a listing of all types of MAC lip glosses, in their different collections, with expert and consumer reviews included.
The photos on this page, when clicked, will take you to either MAC or Bloomingdale's webpage to buy that product.
Superglass - $18
According to MACcosmetics.com, MAC superglass is "a lip gloss blended with small, medium and large pearls to create three distinct dimensions of jewel-like flash and overwhelming dazzle." Translated into English, that means Superglass is a glitter lipgloss. It comes in shades of deep purple, light gold, pinks and dark browns. The glitter is often in a contrasting color, as you can see in the below swatches.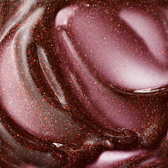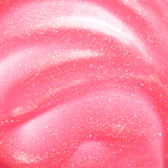 MAC Superglass has a brush, not a sponge-tip. Some reviewers find that it is a little too thick, syrupy and sticky. Sunfish211, at Makeupalley, summed it up: "this is the kind of gloss you're gonna like or hate." Because it has glitter, this glitter can hang around on your lips––or your jacket, your water bottle, under your fingernails––can hang around all day.
However, Superglass comes in fun shades, and it has many fans, especially for its theatrical quality.
Tinted Lipglass - $14
MAC's Tinted Lipglasses come in many different shades, from silvery gray to pearlescent white to a deep "Russian Red." This might be one of MAC's most popular products, after their lines of lipsticks.
Unlike the Superglasses above, these tinted lipglasses are more subtle. Because the color selection is vast, not all of the colors will look good on you. However, their texture and longevity get more positive reviews than the superglasses above.
However, some people find these lipglasses to be a little sticky and heavy. Areejs, from Makeupalley, summed it up thusly:
The MAC Lipglass comes in some beautiful shades, and doesn't require too many touch-ups. In short, it does it's job. My only concern is the sticky-ness of the gloss, it's quite sticky and thick. But, overall the product is good, the shades are cute, the smell is sweet and it looks good on my lips!
glitter_princess, of dooyoo, complained that the lipgloss was "so sticky!", which was (for her) a big detriment. However, she conceded:
The colour when applied is great––slightly more subtle than it appears in the tube, but the tube colour is a fairly accurate representation so no horrible surprises on application. The colour goes on evenly and is highly pigmented...and strong on the lips and means that you only need to apply a little to get a really strong look.
Perhaps this isn't an everyday lipgloss, but it comes in so many colors that it has a loyal following.
Dazzleglass and Dazzleglass Creme - $18
MAC's Dazzleglass lip glosses are, by consensus, less sticky than the previous two MAC lip glosses. MAC claims that these glosses "provide exceptional shine with a crystalline iridescence." Christine, of Temptalia, said that as the day wore away the gloss started to feel more gritty.
Unlike Superglass, Dazzleglass's glitter is more subtle.
Dazzleglass also comes in a "creme" format, some with glitter, some without. You can see the difference below: the swatch on the left is Dazzleglass, the swatch on the right is Dazzleglass Creme, in a similar shade.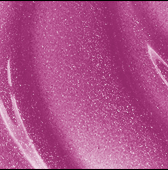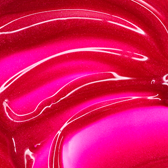 Like MAC's tinted lipglass, Dazzleglass comes in many different shades, giving you a great color selection. If you're looking for a subtle, shimmery lip gloss with a bit of flair, Dazzleglass is a good choice.
MAC Cremesheen Glass - $18
By now, I hope you're a bit skeptical of the ad copy surrounding cosmetics. I know I am. But, never fear, there are always expert reviews to leaven the heavenly promises of marketers. So take it with a grain of salt when MAC writes that Cremesheen Glass "fuses the creamy, sheen-filled nature of Cremesheen Lipstick with the shine of M∙A∙C Lipglass."
These lip glosses, or glasses if you will, are color-matched with Cremesheen lipsticks. They are pigmented, but have no glitter, shimmer or pearlescent elements in them. This makes them a nice, conservative color for someone looking to get a straight gloss. They are also not as tacky as some of MAC's other lipglosses.
Lustreglass - $14
Lustreglass is a subtle lipcolor, with a hint of shimmer. Like every kind of MAC lip gloss, it comes in many shades, from white to lavender to a deep pink. However, these shades are not very theatrical, and are better for everyday use than for a night out on the town. All these shades look great over a nude lipstick.
Plushglass
MAC's Plushglass is a "sheer lip colour with a pearlized high-shine gloss finish." Many reviewers say it's sticky, which is par for the course for MAC lip glosses. However, it comes in a variety of light, mostly nude colors, like creamy white and light pink. Those with lighter skin might prefer this to other shades, while those with ruddy or dark-hued skin should probably look elsewhere.
Pro Longwear Gloss Coat
MAC's pro longwear gloss coat is an addition to the Pro Longwear lipcolor. It is less sticky than other formulas, and meant to be applied with MAC's pro longwear lip colors.
MAC's Pro Longwear Gloss is clear, or clear with white pearlescent shimmer. When combined with lipcolor it can last a long time, though it starts to feel tacky after a few hours. Still, a good, solid and subdued look for every day or for nighttime wear.
Related Reading:
Bare Escentuals Mineral Makeup
---
Return to Enjoy Your Style's makeup section.
Return to Enjoy Your Style's home page.
Search Enjoy Your Style: