Baby the Stars Shine Bright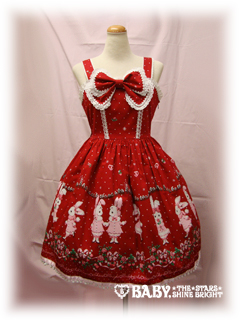 Baby the Stars Shine Bright, or ベイビー、ザ スターズ シャイン ブライト in katakana, is a Japanese lolita clothing company, specializing in gothic and sweet lolita styles.
The brand name is sometimes shortened to "Baby," "BTSSB" or "BSSB." It was founded in Shibuya Tokyo, in 1988, by Akinori and Fumiyo Isobe. The name comes from an album by English pop group Everything But the Girl.
Baby the Stars Shine Bright is unusual among lolita fashion brands: it has international retail stores in Paris, France and San Francisco, California. The prices are high: at the San Francisco store, a dress costs north of $300. At the Paris store––it's Paris! Don't even ask!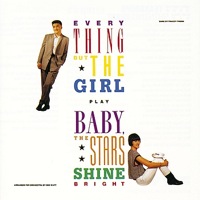 BTSSB focuses on sweet lolita fashion, but some of their clothes have a more gothic flair. Expect laces, bows, ribbons and ruffles galore, with dresses featuring cute patterns as well as solid colors. In a word: girly-girl!
BTSSB also sells other lines of clothing, notably "Alice and the Pirates," a pirate lolita themed clothing line. They used to sell Pour Lolita, a line of lolita clothing by Novala Takemoto; since his arrest for cannabis possession, they have discontinued their affiliation.
Baby the Stars Shine Bright is one of the few lolita stores in North America. Their clothes are expensive, but high quality. Their San Francisco store gets very mixed reviews, not so much for their clothes quality but for their service.
If you are interested in sweet and gothic lolita, I would recommend BTSSB. They carry lolita accessories as well as dresses. But prepare your wallet for a big hit!
Photos
These photos are of BTSSB clothing from a Harajuku fashion show in Paris, France. They were taken by the talented Chris CB. They're used, with his permission, under a CC Attribution-NonCommercial-NoDerivs license.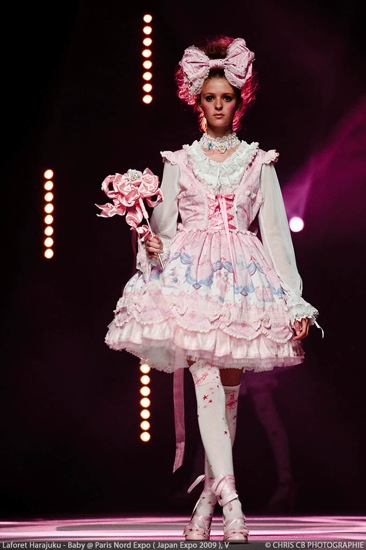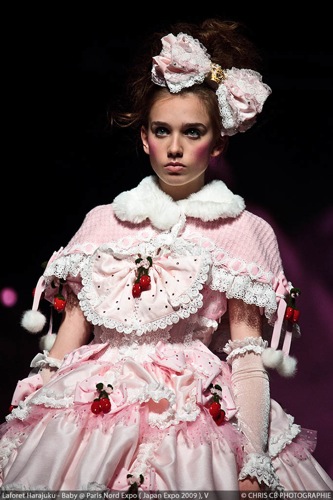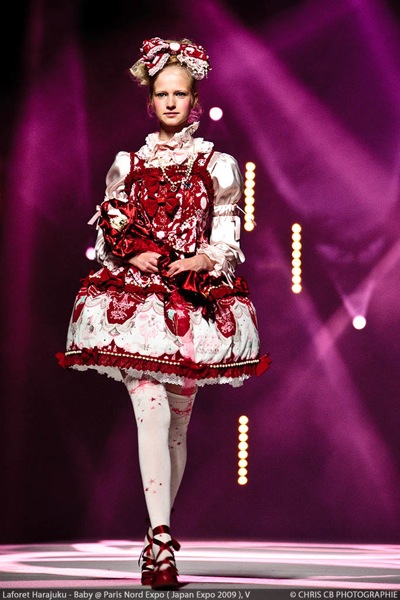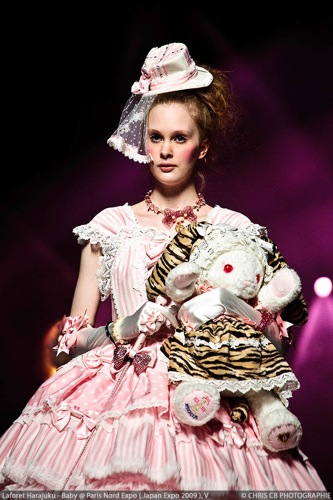 Link:
Baby the Stars Shine Bright - Official Website
Related Reading:
---
Return to Enjoy Your Style's subcultures section.
Return to Enjoy Your Style's home page.
Search Enjoy Your Style: