Classic Lolita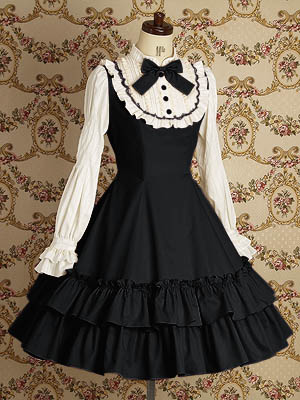 Classic Lolita is a more mature form of Gothic Lolita dress. The frillier, cutesier elements of lolita fashion are discarded, in favor of a more sober style.
Solid colors, classic prints, tight bodices and even A-line skirts are all elements of a classic outfit. The emphasis isn't on looking cute, or looking like a doll, so much as looking stylish and sophisticated.
Clasic Lolita is also a return to form, emphasizing the traditional elements of Lolita, and its Victorian, Rococo and baroque influences, such as a little lace detailing around the cuffs or the collar. Huge frills, ruffles and bows are eschewed in favor of accents. Clothing comes in muted colors, such as black, burgundy and gray. Muted floral patterns are sometimes used for clothes and accessories, usually in darker colors like brown and ochre.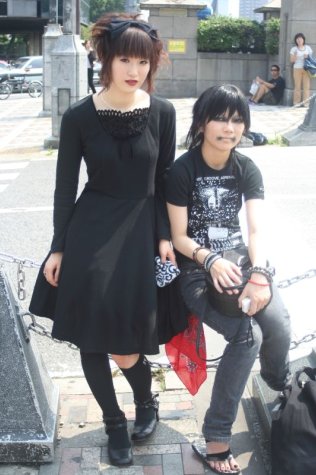 Photo by Carter McKendry.
Unlike the Elegant Gothic subcultures, Classic Lolita avoids the ruffles, bows and cliched accessories (crosses, lace gloves) favored by elegant lolitas. Aristocratic elements are absent; chunky boots, makeup, jabot collars and military themes are all out of place in traditional lolita style.
Goth Loli magazine sometimes features patterns for classic dresses and outfits.
Stores:
Related Reading:
Classic Lolita Style at egl on livejournal
The Best Black Lipsticks and Lipglosses
---
Dress photo from Mary Magdalene.
Return to Enjoy Your Style's subcultures section.
Return to Enjoy Your Style's home page.
Search Enjoy Your Style: