Cat Wallace Interview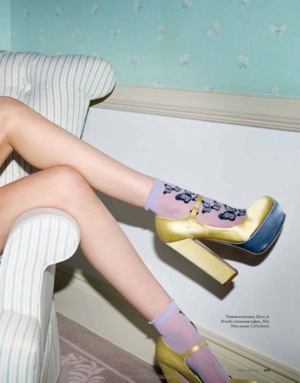 Cat Wallace runs Little Plastic Horses, a weblog of fashion inspiration. Wallace updates often, with high-resolution photos from fashion shoots, glam parties, vintage films and street style shots.
Our interview with Cat is below.
ENJOY YOUR STYLE: If you could raid anyone's closet, and have all their clothes magically fit you, whose closet would you raid and why?
CAT WALLACE: Mary Kate Olsen. She has everything couture and in between.
EYS: What are your favorite movies to watch for style/fashion inspiration?
CW: Movies from the 1990s.
EYS: What are your favorite sources for style/fashion inspiration, in general?
CW: Editorials, models off duty, celebrities with great personal style and music.
EYS: How important is style? What about fashion?
CW: Style is about feeling comfortable in your own skin. Fashion is about setting and making trends as well as Haute Couture.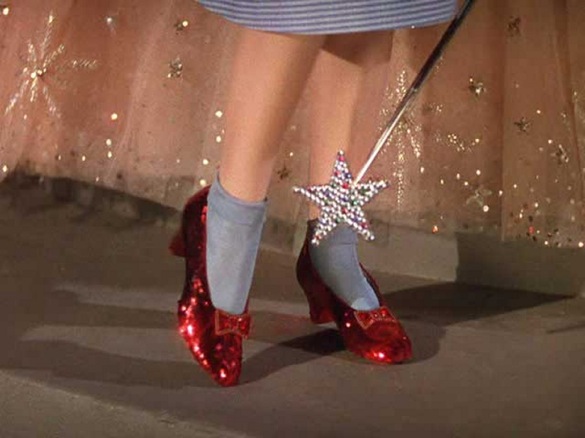 EYS: Now, a question from the movie Heathers. You win five million dollars from Publisher's Sweepstakes, but on the same day what's-his-face gives you the check, aliens land on earth and say they're going to blow up the world in two days. What would you do?
CW: Try to save the World! If I can't do that, shop to my little heart's content!
EYS: What beauty product(s) can't you live without?
CW: Sunblock, lip balm and mascara.
EYS: What would you like people to know about you that they don't?
CW: I'm really quite shy.
EYS: Anything else?
CW: I usually update the blog when I see pictures "I just have to share." It's a thrill!
Cat's Blog:
Cat Wallace's blog, Little Plastic Horses
Related Reading:
---
Return to Enjoy Your Style's interviews page.
Return to Enjoy Your Style's home page.
Not what you're looking for? Find it, below: