Kelly Clarkson hairstyles
Kelly Clarkson is an American singer/songwriter, best known for winning the first American Idol in 2002. She has released four albums since then. Her most famous songs are "Since U Been Gone," "Miss Independent" and "A Moment Like This."
This is a survey of Kelly Clarkson hairstyles, from her first audition to the present time.
Early Kelly Clarkson Hairstyles
In her very first audition, Kelly has golden-brown hair parted in the middle and tucked behind her ears. Her hair is straight and grown to just below her shoulders. It's also flat, with almost no volume. This isn't the most flattering hairstyle, for her or anyone else. (Interestingly, her "back-up plan" was to be a fashion designer.)
In the above video, it's clear that Clarkson's hair was cut and colored. Her hair has a lot more blonde highlights, a few red ones, and what appear to be black tips. It's also shorter.
This is similar to her hairstyle on the cover of her first album: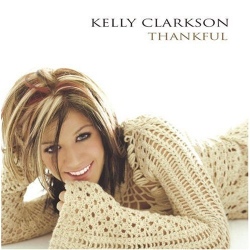 In the finale of American Idol, Clarkson's hair is in ringlets, with her hair parted on the side. Her hair is a dark, slightly red brown.This hairstyle was less than flattering, in this writer's opinion; Clarkson has a medium contrast complexion, which means that too dark hair, especially when combined with blonde highlights, distracts from her face and even washes her out. Especially with that outfit!
Post-Idol Hairstyles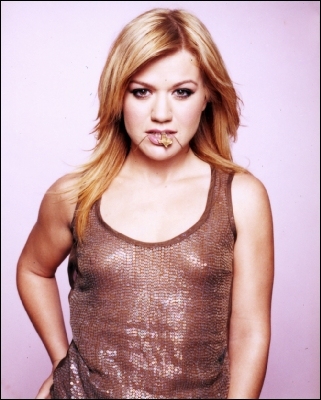 After Idol, Kelly Clarkson's hair was straight, long and layered, a chestnut brown with lighter brown highlights. It's a nice look, since her hair is very close to her natural hair color; however, it's a bit darker, which draws attention to her face without overwhelming it.
For her next album, Clarkson went blonde. At some point she began perming it as well, so she had large curls from her ears to her shoulders. (The rest of her hair was left straight.)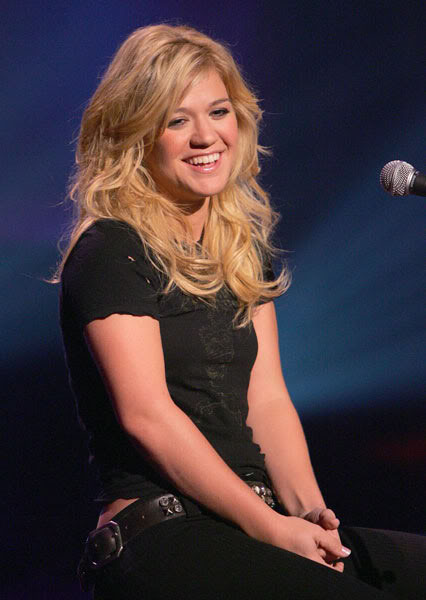 In 2009, Clarkson released her fourth album. In a recent youtube video, she'd dyed her hair red; music videos for the album show her with caramel brown hair.
Kelly Clarkson Hairstyle Pictures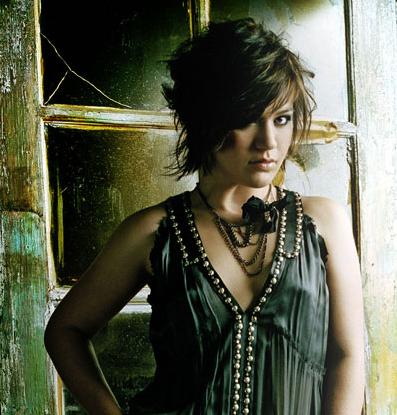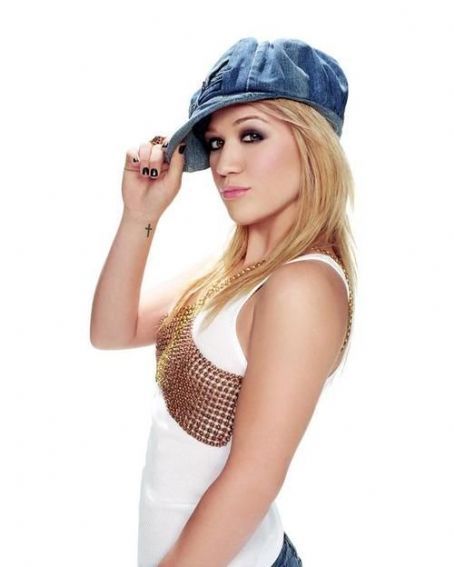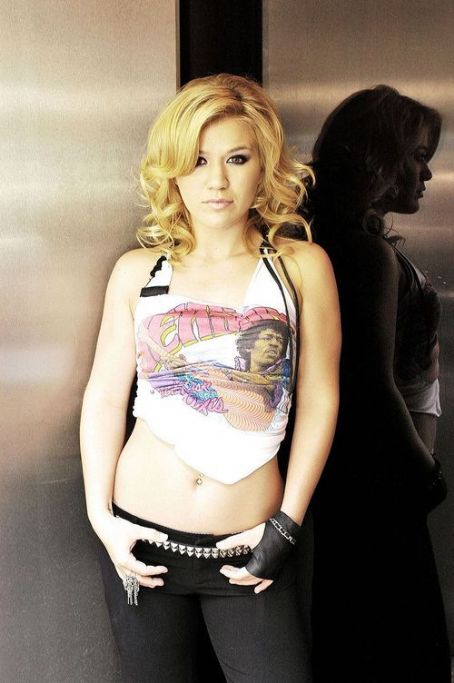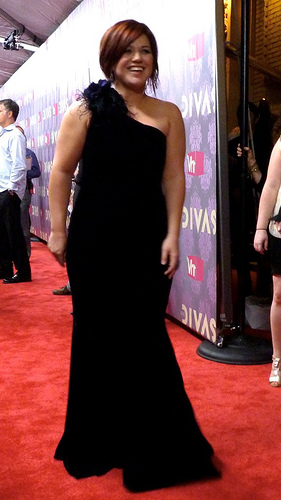 Related Reading:

---
Return to our hairstyle section.
Return to Enjoy Your Style's home page.
Search Enjoy Your Style: