Michael Jackson Videos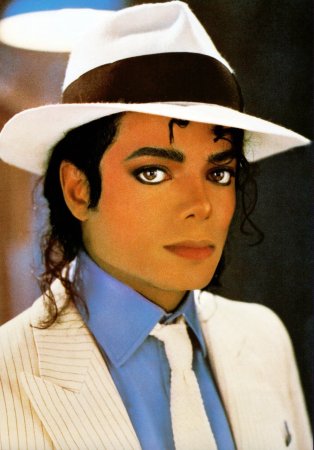 Photo source unknown.
These Michael Jackson videos are arranged in chronological order.
Click on one of the categories to be taken to it:
Pre-Fame
The Jackson 5
Off the Wall
Thriller
Bad
Dangerous
Mental Breakdown
Death
Pre-Fame
The Jackson Five's Motown audition:
A rehearsal tape, with a still picture for the video:
The Jackson Five
The Jackson Five performing "I Want You Back" on the Hollywood Palace.
"It's Your Thing," performed at the Miss Black America pageant. Video and audio quality are dodgy, but bearable:
"Rockin' Robin," from "Top of the Pops." Good video and audio quality. Matching outfits.
"Sugar Daddy," from unknown television program:
A solo performance of "Ben":
"I Want You Back":
The Jackson Five in a comedy sketch on the Carol Burnett show, 1974:
"Dancin' Machine" on the Merv Griffin show:
A 1977 performance of "Never Can Say Goodbye":
Music video for "Blame it On the Boogie":
Off the Wall
"Don't Stop 'Til You Get Enough." A VEVO video. Advertisement may play before video starts.
"Rock With You," also a VEVO video.
"She's Out of My Life."
Thriller
The full "Thriller" music video. 13:43 long. A VEVO video, so watch for the advertisements.
Michael Jackson performing "Billie Jean," in a music video and at the Motown 25th Anniversary Show, where he debuted his "moonwalk" dance style.
Another VEVO video, this one for the song "Beat It."
A Pepsi commercial, featuring a very young Alfonso Ribeiro, aka Carlton Banks from the Fresh Prince of Bel-Air:
Bad
"Bad." Slighty off-sync, despite being an official video.
"Dirty Diana."
"Smooth Criminal," featuring one of the most awesome moments of silence in the history of music videos.
"Man in the Mirror."
"The Way You Make Me Feel."
Dangerous
Michael Jackson video for "Black or White," starring a young Macaulay Culkin:
Mental Breakdown
The Martin Bashir documentary, "Living With Michael Jackson," parts 1-5.
Death
Related Reading:
Men's Style: The Thinking Man's Guide to Dress
Lady Gaga - A Dissenting Opinion
---
Return to Enjoy Your Style's style icons section.
Return to Enjoy Your Style's home page.
Search Enjoy Your Style: