All Punk Articles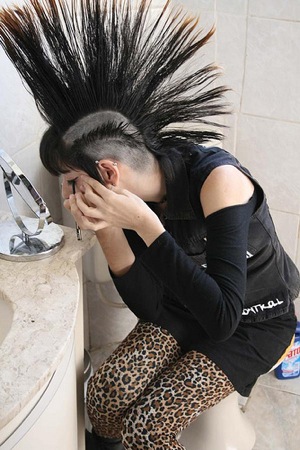 photo by erick hrz aguirre.
Below are all our punk articles. This page will be updated as we add more content. Feel free to contact us with suggestions.
Books
The Encyclopedia of Punk by Brian Cogan
Please Kill Me: An Uncensored Oral History of Punk by McNeil and McCain - A
Hairstyles
Icons
The Best Punk Models You've Never Heard of (Unless You're Really, Really Cool)
Image Galleries
Quotes
---
Iggy Pop photo by Jean Luc Ourlin.
Return to our subcultures section.
Return to Enjoy Your Style's home page.
Search Enjoy Your Style: