Kinderwhore Makeup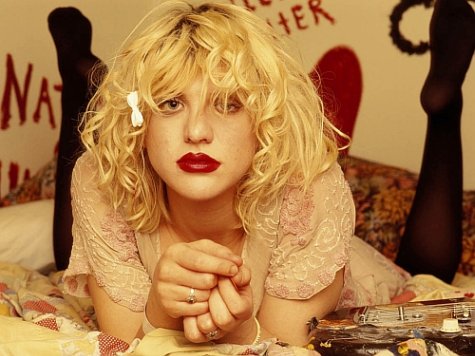 Kinderwhore makeup follows the "more is more" principle: more lipstick, more powder, more rouge, more everything. If, however, you're uncomfortable wearing a mask of makeup, you might want to accentuate a certain part of the face and leave the rest plain.
If you don't have a kinderwhore outfit, wait until you do to try this look. Worn with conservative or "normal" clothing, too much makeup won't produce the not-so-sweet lolita/90s alterna-rock-star effect you're going for.
If, however, you already have the right combination of whorish and childish clothes, now's the time to do your makeup. Let's get started!
You Will Need...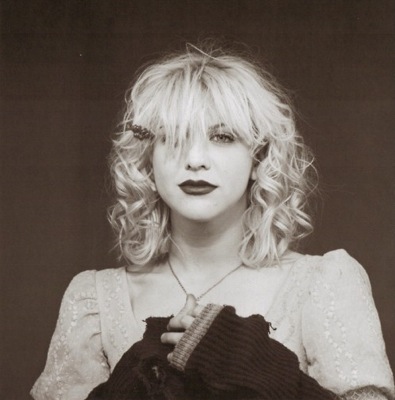 1 tube of bright red or shocking pink lipstick
Black mascara (no matter your eye/brow color)
Black or dark-colored eyeliner
Face Powder
Blush
Powder + Blush brushes
Brightly-colored nailpolish (e.g. ultra violet, electric pink, candy-apple red, neon green, etc.)
Kinderwhore makeup should be fun, so feel free to add more elements if you want.
Now, here is what you do:
Apply a light dusting of face powder onto your face. Make sure that your face is still the same color as your neck and chest; little looks worse than a near-white face with a natural-colored decolettage.
Add some blush. Remember, you're going for a look somewhere between street prostitute and little-girl-trying-on-Mom's-makeup. Discretion is not the better part of kinderwhore; still, try to stop somewhere before you look like a clown.
Apply red or shocking pink lipstick. You're free to go outside the lip line, even smearing the lipstick around your mouth and chin.
Add a thin line of black or dark eyeliner to your upper and lower eyelids. If you're a novice at eyeliner, skip liquid unless you're really going for the messed-up look. You can skip this step if you want to accentuate your lips instead of your eyes.
Apply mascara. To avoid clumping (although that might work with a kinderwhore look), start at the base of the eyelash, wiggle the brush a little bit, then pull up rapidly.
Optional Step: Apply brightly-colored nail polish to your nails. Since this is a 1990s look, chipped or bitten nailpolish can accentuate the look.
Related Reading:
Kornelia (Hipster Dykes) Interview
---
Kinderwhore Makeup appears as part of our Makeup and Subcultures sections.
Return to Enjoy Your Style's home page.
Not what you're looking for? Find it, below: