Bobbi Brown Lipgloss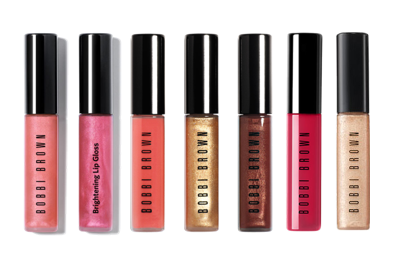 Bobbi Brown lipgloss is sold by the Bobbi Brown Cosmetics company. It does not, I'm sorry to say, get great reviews, despite (or perhaps because of) its sticker price, currently $22 for a 0.14 ounce tube.
Bobbi Brown's lip glosses come in fifteen different colors, with some limited edition colors rotating in and out of season. Most of them are pink- and nude-based colors, with a few deep red, aubergines and light beiges.
On Sephora, it receives 3.3 out of 5 stars; on makeupalley it receives an identical store. Some common complaints include the faultiness of the applicator, the product's stickiness, and the price.
Bobbi Brown offers a few varieties of lip gloss, including Glitter Up, Brightening and Crystal lip gloss, which is clear. They also sell lip glosses in compacts, which receive somewhat more favorable reviews.
Buy Bobbi Brown Lip Gloss
at Amazon.com
.
Related Reading:
Kornelia (Hipster Dykes) Interview
Join in and write your own makeup review! It's easy to do. How? Simply visit our Makeup Reviews page and fill out the form. We'll e-mail you when it's published.
---
Bobbi Brown Lipgloss is part of Enjoy Your Style's makeup section.
Return to Enjoy Your Style's makeup brands section.
Return to Enjoy Your Style's home page.
Search Enjoy Your Style: